Welcome!
The Healthy Living Resource Guide offers in-depth descriptions of over 7,000 practitioners dedicated to healthy living.
They are categorized into seven different directories so that you can make well-informed, knowledgeable choices
and connect with precisely the resources you need.
&nbsp
&nbsp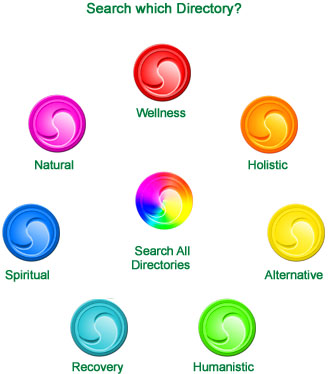 Power Search | Add Listing | Change Listing

Search Which Directory? Wellness | Holistic | Alternative | Humanistic | Recovery | Spiritual | Natural | All Directories
---
This guide is constantly evolving! We value your suggestions.
To contact us by phone, call (512) 441-8988 (Austin, Texas).
Also, feel free to check out the feedback we've received from other users.
Copyright ©2000, The Healthy Living Resource Guide